Alright everybody, I have finally had some time to write again. I just finished my classes last week. The past month was crazy with final exams, final case studies, and final papers. It ended up being a lot more work than I thought. I'll have an up date and review of the courses/CCEF in general up soon, as well as where I cam going from here.
Tomorrow I am will have a short post up about generational theory in preparation for my review of Meet Generation Z that will be up on Wednesday. I've been fall really behind in reviews, and will hopefully have at least one a week up for the next two or three months. Here are the books that just Baker Books has sent to me review over the past 3 months. The stack on the left is the books I need to read, the stack in the middle is books I've finished reading, and the stack on the right is what I've reviewed. So, falling behind. I'll try to do better next time.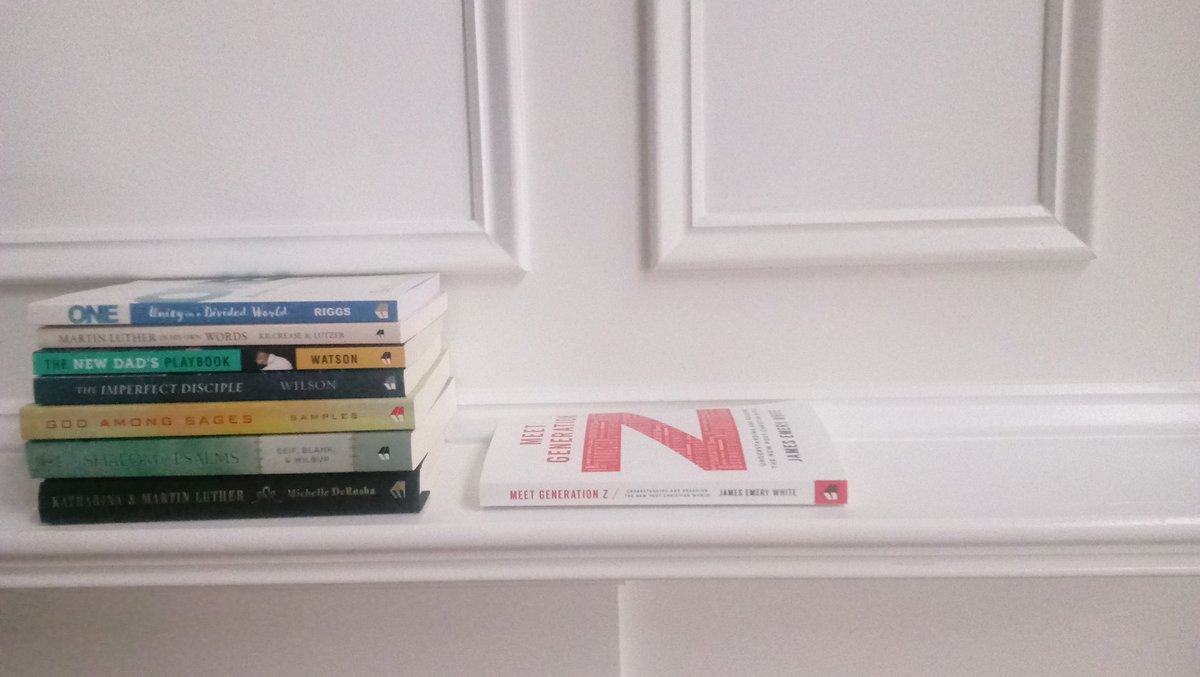 In the mean time, it is Biblical Studies Carnival time for April already. Go check it out over at Theologians, Inc.